School on Science Management for Scientists and Engineers
Another edition of the school has come and gone.
We thank all the participants, lecturers and attendees alike, for being part of this amazing experience. As usual,  all the previous contents are left to give an overall idea of what the school is like to those who can be interested in participating next year.
In the meantime, stay tuned and …….
Arrivederci
For any questions or concerns, please contact us at info@sosmse.eu
The School on Science Management for Scientist and Engineers is the place where you can
fill the gap between your academic path and the demands of the present job market,
learn how to transfer your research results in a commerciable product and become an entrepreneur,
develop a competency  framework to think outside the box.
Join us in a former Lifelong Learning Program funded by the European Commission, become part of an international network, and discover in an international enviroment that is possible to study hard and have fun!!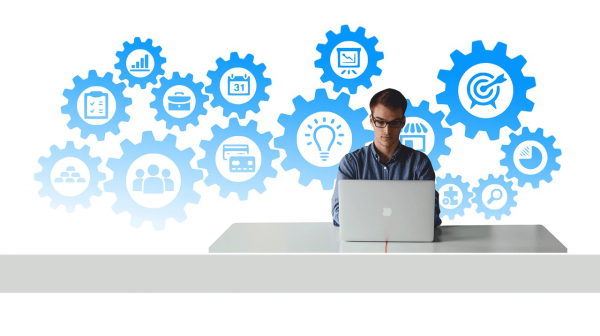 University meets the Market
Fill the gap between the knowledge acquired in your academic path and the demands of the present job market, learning how to transfer your research results in a commerciable product and become an entrepreneur.
Apply Now!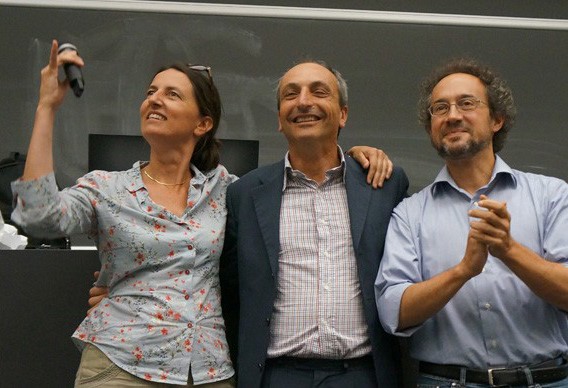 Sandrine Lacombe, Mario Rocca, Fabrizio Barberis
We look forward to welcoming you to our Summer School in Genoa
The school has come to its thirteenth edition, having started in 2009 as a Lifelong Learning Programme  in the Erasmus Programme (2009-2014), now continuing in a self financed mode, as envisaged by the European Commission (EC).
SoSMSE deals with the necessity to fill the gap between the scientific and technical knowledge acquired by the students at the University, on the one hand, and the requests they will have to face in their work career either in academic institutions or industry, on the other hand: in other words with the necessity to develop entrepreneurship. This last issue continues to be a pivotal point for the EC, which has recently launched The Entrepreneurship 2020 Action Plan.
To this goal the students will attend to lectures in Economy Management, Project Management, Communication and Pitching, Technology Transfer,  Copyright & Patent Law, Digital Tools for Research and Communication, Horizon Europe, Industry 4.0, Circular Economy and Dismanteling, and Personal Professional Project.
All the lecturers are scientists and engineers who have learned  the subject they teach hands-on, in years of experience, which gives a uniquely focussed perspective to their lectures.
The objectives of the School are giving to the students the skills to:
write a research project and expose and defend it in front of a jury;

understand how to transfer laboratory results to industry having in view the market needs and the necessity to form a workgroup

understand what is the intellectual property and how to protect it while collaborating with partners.
All the lectures  will be given in English  by professors and industry professionals, coming from four different countries.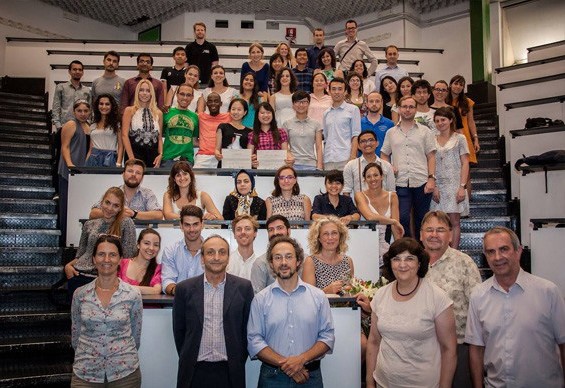 The present edition of SoSMSE is open to candidates with at least a bachelor degree of any university course, ranging form technical and scientific to humanistic and social school. Attendance is limited to 44 students.
The school grants 5 ECTS and is devised as an Intensive Program, which exposes  students to a rather demanding schedule, comprising frontal lectures  and classroom exercises, group work made either autonomously or under supervision.
However, these efforts will be requited in various ways, for example in terms of soft skills acquired by the students by the end of the courses.
Furthermore, internationality and heterogeneity of the students will entail confronting different approaches to studying and working, broadening the participants' minds.
The final examination consists in the presentation in front of a jury of the personal professional project which the candidates will prepare utilizing what they've learned in the courses. Each candidate will receive a diploma mentioning the mark obtained.
Communication
The Communication course is composed of lectures and practical sessions and focuses on providing tools to improve communication (soft) skills. Effective communication skills are essential to connect with your target audience (investors, customers, an employer in a job interview, etc.). Developing these communication skills will make you a more effective communicator, contributing to building stronger relationships and achieving greater success in various fields whether you are a scientific researcher, an employee and/or an entrepreneur.
1 – Lecture 1 (1h30m)
Communication and soft skills;
Key components of effective communication;
Top 10 communication skills;
Improve your communication skills;
2 – Lecture 2 (1h30m)
Develop communication skills to connect with target audience;
Understand your audience and their needs, and tailor your message accordingly;
Make your pitch effective to different audiences;
Successful pitch examples;
Pitch deck mistakes and how to avoid.
3 –Practical Session (1h30m)
Work in group:
Prepare a pitch to present yourself and your team;
Work in the project idea.
Economy Management
The objective of this lecture is to give the students a global vision of the company and its environment: what the goals are, and how the strategies of the companies and the economic environment are linked together.
As to management, concepts such as the tasks of a manager, leadership, skills required, and work specificities will be introduced, using Project Management terminology and methodology.
A special emphasis will be given to the importance of communication in a multicultural environment, to the bases of cultural differences, and to the intercultural management.
Digital Tools for Research and Communication
The aim of the course is to provide the participants with the necessary tools on the new technologies of information and communication to help them in their everyday tasks as researchers.
The courses will focus on the following topics:
Basic introduction to computer hardware and software: Here the goal is to be able to identify a simple problem and explain it, in adequate terms, to the IT technician in order to solve your problem in a short period of time. Also we will answer the fundamental question: what software should I use for a specific task?
Templates (word and PowerPoint): We will learn how to create, modify and use a template in order to draft a paper, prepare a poster and make a PowerPoint presentation. Tips will be given for making an enticing PowerPoint presentation.
References manager: drafting a paper with many references could be tricky. Here we will define our needs in terms of references manager.
Social networks and e-reputation: We will see the difference between the professional network and facebook and twitter.
An overview of project management tools will be provided (Gantt diagrams, Web calendar, file sharing and web search).
Copyright and Patent Law
The protection and valorisation of technological and commercial assets of a company is essential.
The technological asset of a company is the set of knowledge for product manufacturing (R&D included), the production processes, and the service performance.
The main tool to protect and increase the value of the technological assets of a company is the patent.
The commercial asset of a company includes, among the others, the "company name" and the relevant "product or service names" or "logos", which are used every day to promote the company in the market. The main tool to enhance such a commercial asset is the trademark.
The portfolio of patents, trademarks and other assets, if any, constitute the Intellectual Property asset of a company. Especially in the technological advanced fields, such a portfolio may constitute one of the most important and economic "intangible assets" of a company. Consequently, it is essential to take care of it more and more.
Personal Professional Project
The course of PPP aims at improving the methodology of the students to identify their personal skills/value as experts and future workers,  preparing them at creating a merchandizing structure (start-up mainly) or activity based on these personal skills/value.  
In this perspective, all the knowledge/know-how brought by the other courses will be used to analyze the international market and societal needs etc…and transform these personal competencies into professional project. 
This course will strengthen abilities to work in group, intensively with focused objectives. The result of this work will be evaluated through an 15 min oral presentation and 10 min questions.
The lecture is organized as follows:
1.   Assessment of competence and CV, preparation
2.   Methodology presentation
3. Team work and evaluation 
Project Management
The course aims at introducing elements of methodology in managing and planning complex applied research projects, in which many peoples are involved and several activities have to be identified, evaluated, planned and controlled for their effective execution.
The course is organized in three distinct phases.
In the first one elements on the theory of project management, in terms of planning, controlling and reporting, are given by a classical lecture.
Then, in the second phase, an example of practical application is illustrated to the students by the teacher.
In the last phase, students will be divided in groups and will apply themselves the methodology to case studies, suitable for a classroom coming out from different scientific backgrounds.
Technology Transfer

The talk is focused on analyzing and defining the steps that are necessary to move from Research to Innovation, i.e. to get out from the Lab and move to the different playground of Innovation. Focus will be set to critically evaluate an entrepreneurial proposal to be introduced to the market and generally to a non-scientific arena.  Technical parameters as well as normally adopted benchmarks to create your own Innovation Proposal will be shown and discussed with the students. Regulatory framework as well as standardization issues will be introduced to provide a full scenario about the move from the Lab to the market.
Investors' mindset
The talk is focused on highlighting the different viewpoint on innovative issues of scientists and investors. This is a fundamental setpoint in order to guarantee success to the fundraising campaign that is the base of every innovation process. The first steps out of the lab are fundamental and mistakes are almost unavoidable, indeed it is important to clearly understand that scientific and investing parts usually have different aims and move with different operative strategies. Comparative examples will be discussed with the students to better appreciate the existing different mindset.  The conversation will help to shed light on this issue.
From ethics to Dual-Use and research security
Research activity is normally focused on enhancing human knowledge and producing an advantage to civil society. This is called the science social impact. This improvement of social beings may not be immediately visible but all the contributions will provide a change in our society. Unfortunately this scenario is not always oriented to the originally aimed goals. Dual-Use is the complex technical-legal systems of Research and Innovation export evaluation that in Europe as well as in USA looks to avoid that goods and technologies created for civilian purposes may be adopted in the scenario of social threats and risks provided by conflicts and difficult geopolitical playgrounds. Scientist are called on duty to be aware of this risk and therefore are recommended to take care about what they produce in the Labs and who is really going to use this innovation. The Dual-Use main principles as well as the risks that scientists face when this care is not adopted will be shown and discussed with the students.
Horizon Europe
The Horizon Europe course is composed of lectures and practical sessions as follows:
1.Introduction of the Horizon Europe (HEu) programme and overview of the main open programmes
EIC program
LIFE program
Cluster 5 and 6 (Manufacturing and Energy) overview
Brief description of the evaluation process and key criteria
Excellence
Impact
Implementation
Practical session: how to build and self-assess a proposal
The idea generation process
The consortium
Proof-reading
Industry 4.0, Circular Economy, and Demanufacturing
The twin transition of digital transformation and sustainability is a complex topic that deserves in-depth exploration. This four-hour lesson will cover the key elements of this dual transition, including the technological advancements that underpin digital transformation and the practices that promote sustainability in a modern context. We will examine case studies and examples of organizations that have successfully integrated these concepts into their operations, as well as the challenges and potential obstacles that may arise. Students will come away from this lesson with a basic understanding of the twin transition of digital transformation and sustainability, including practical strategies and considerations for implementing these concepts in their own lives or research. Along the way, we will also explore the ongoing relationship between technology, the environment, and the need for sustainable practices in the digital age.
Seminars have always been an essential part of the school program: they either focused  on a particular aspect of the courses or provide a direct connection with all the research and development stakeholders (universities, research centres, industries, science/technology parks, incubators). This year we are very glad to announce that two former  students have agreed to convey their personal experience to their younger fellow students.
Apply Now!
Soft Skills
As opposed to Hard Skills, which are tangible and technical skills easily demonstrated by a candidate's qualifications and specific professional experiences, soft skills is a term used by employers to refer to the more intangible and non-technical abilities that are sought from candidates. The format chosen by SoSMSE naturally fosters their development in the students, through team work, hard schedule and tight deadlines, all in an international enviroment.
Apply Now!
According to the Oxford Dictionary team bonding is: "The action or practice of seeking to improve the effectiveness, cohesiveness, and morale of a team of people (typically in sport or in the workplace), especially by means of activities or events intended to increase motivation and promote cooperation; the result of this, increased cohesion or morale in a team of people."
In SoSMSE  team bonding has always been an essential part of the training, because any skill related to the capability of working in team and being able to forge bonds with the co-workers will be pivotal in all careers.
This year the groups will be further forged by the challenges posed by the smart working imposed by the virtual edition.
Schedule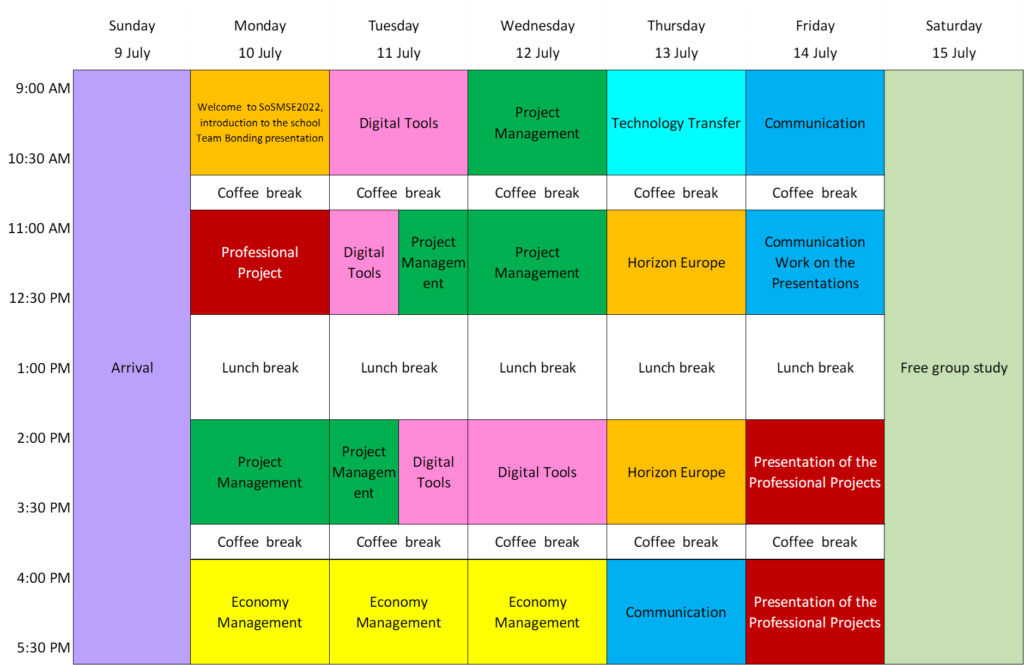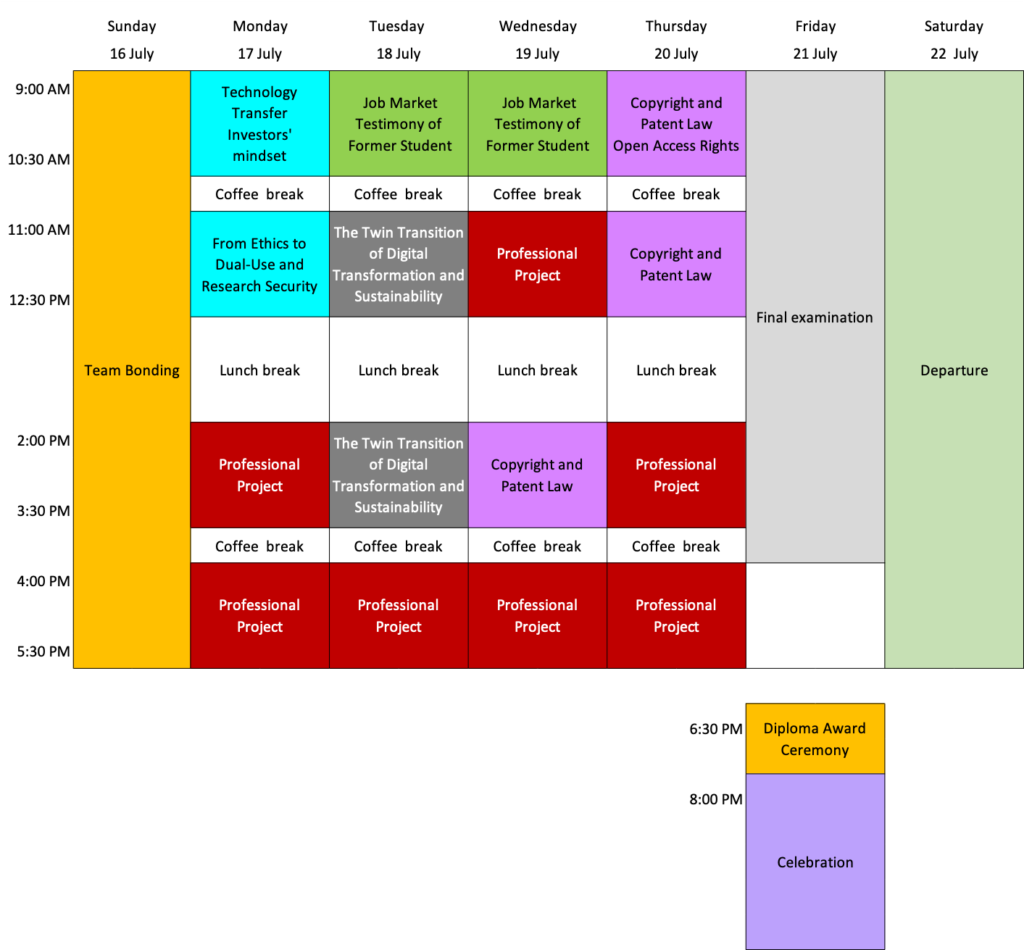 Apply Now!
Work hard, play hard!
SoSMSE is not only hard work: a prize will be given to the person who will propose the innovative virtual social event, to be enjoyed by all of the participants in SoSMSE, who will convince the jury....
Apply Now!
Students are required to send their application by June, 23rd 2023 via our online form.

A short CV and a presentation letter by a professor from the applicant's home institution must be attached.

The tuition fee amounts to 1500,00 euro.

Admission will be notified by June, 30th 2023 together with the coordinates for the payment.
Attendance at all lectures, tutorials, and workshops is compulsory. Group work can extend into the evenings.

Twice per day (mornings, afternoons), students will be required to sign a virtual attendance sheet.

Students commit themselves to participating actively in every task given to the group they have been assigned to.

No diploma will be issued to those who fail to comply with these rules.
You are requested to familiarize with the platform used for SoSMSE as requested by the school organization.

A laptop is required together with a stable wifi connection.

Classes will be recorded and made available for a limited period of time to overcome exceptional connection problems experienced by students.

By no means a totally virtual attendance will be accepted as a substitute of the live one.
SoSMSE will be hosted on the platoform Microsoft Teams – Further details will be given soon
Lectures will be held in the Physics Department of the University of Genoa, DiFi, located in Via Dodecaneso 33.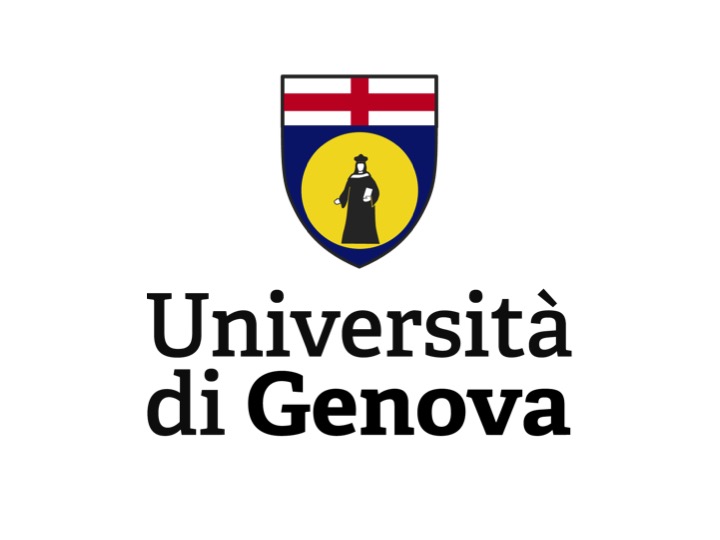 Université de Paris-Saclay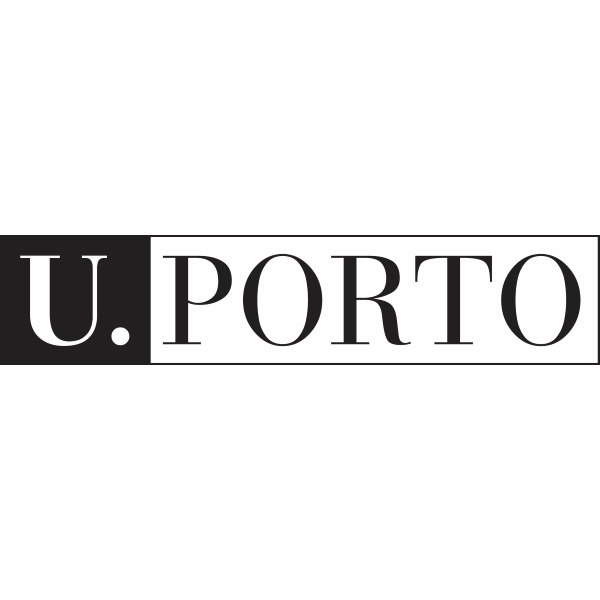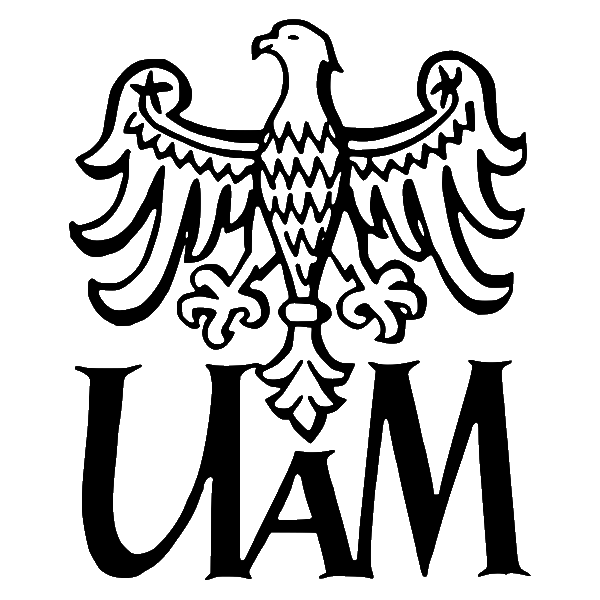 Adam Mickiewicz University
Poznan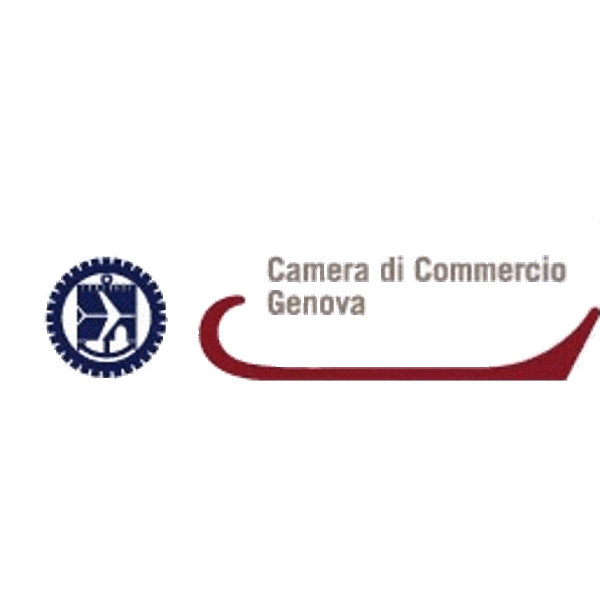 Camera di Commercio
Genova